But be it a learned behavior, a genetic predisposition, or triggered by life circumstances — the experts stress there are no "excuses" for destructive anger. Ultimately, anger is a choice — a choice to change that's always available to make. "Age is obsolete as far as the success of an anger management class," Decker says.
"Above all, a person in anger management learns that his behavior is his responsibility," Hesch says, calling this the "first rule" of anger management. In the program, men also begin to notice their personal triggers, and they learn "de-escalation" tactics that help them respond to anger appropriately. These include exercise, calling a friend, "respective" versus "defensive" listening, adequate sleep, proper nutrition, and "taking a time out." Students also explore their deep-rooted beliefs and tendencies, such as perfectionism or comparing themselves to others. "Ultimately, what we're teaching is life management," Hesch explains.
In addition to its curriculum, the instructors attribute the success of "Men Helping Men" to its nonjudgmental environment. It's here that men feel comfortable opening up, and they often develop friendships that last beyond the class.
To foster that cohesion, each cohort stays together for the 12-week course. The men receive a phone roster so they can communicate between classes. And the facilitators set a ground rule: everything that is said about — or to — another person should be respectful. "If you tolerate disrespect in class, you'll tolerate it in life," Steve explains.
Each class begins with the men discussing how their week went. They then move to the formal curriculum, which is laced with personal stories. The stories not only teach, they inspire. "You learn all these things that are tremendously helpful. But you also learn that you're not a freak. And you start to actually care about the other guys in the room," Steve says.
Over the years, the instructors have noticed changes in our society. When they started teaching, most folks were embarrassed to talk to them about their work. Now they receive congratulations, and inquiries about how to join the class. People even tell them that anger management classes need to happen earlier. "Guys have told me, 'Why didn't we take this class in elementary and middle school?'" Steve says.
The fee for taking the "Men Helping Men with Anger" is $256.
For more information, or to register, call 612-229-3102 or fill out a contact form here.
*The names of two instructors have been changed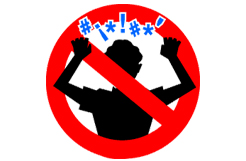 Hennepin County's Community Outreach Psychiatric Services (COPE) is available 24/7/365 to respond to an anger crisis or other mental health emergency. Call 612-596-1223.